Wonderous AIKOUBO
In order to help our students achieve and perform beyond their potential, we have used the "Miracle Wood" from AIKOUBO to create most of the furniture in our classroom. The cedar wood are harvested from Mie prefecture and dried in a sauna room at 45℃. Instead of using the conventional kilns, drying the wood in the sauna room not only removes the water from the tress naturally, but the process also aids and preserves the original enzymes and essential oils from the trees. Our furniture maintains the natural smells and shines of cedar as you would imagine in their natural state in the forests. By utilizing AIKOUBO's "Miracle Wood", we hope to create a sumptuous learning space that heals and soothes the heart while amplifying the learning experience and the performance potential.
Furthermore, the walls in our classroom are coated with 100% Swiss plaster, making the space itself easy for the eyes and heart.
Learning is a luxury, but what could be better than learning in a luxurious environment?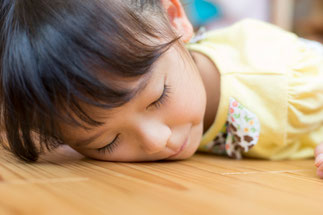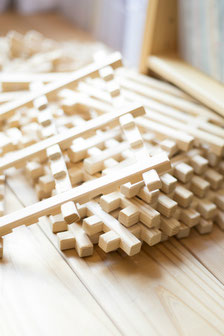 Classroom Pieces Made From AIKOUBO
Hand-made chairs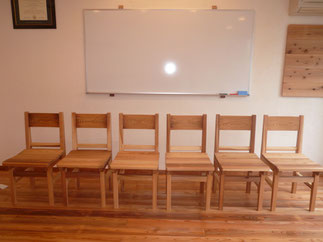 Darker core wood adds color variety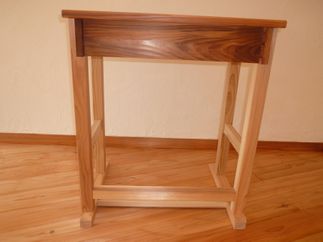 Suitable for children and adult sizes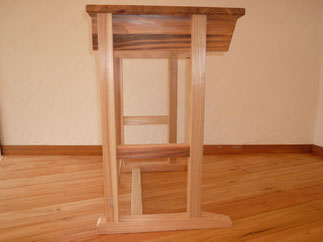 Chair and desk together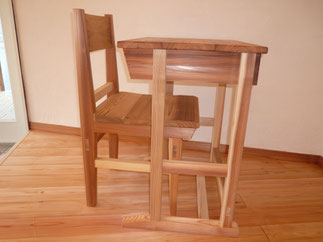 Special stool for teacher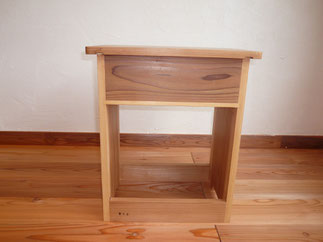 Shelves can be extended!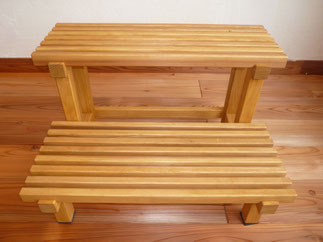 Mobile storage cabinet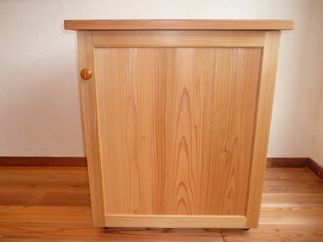 Desks in line for learning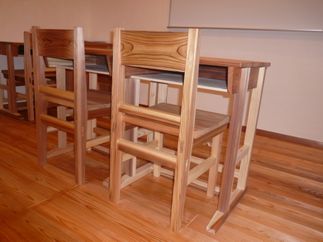 Cubby space for study materials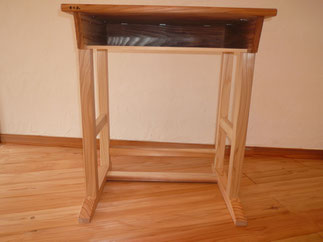 Front view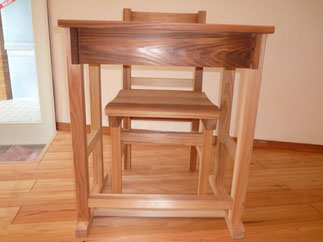 Stool cubby space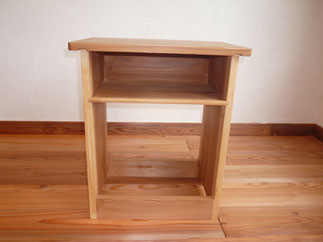 Black wood shelves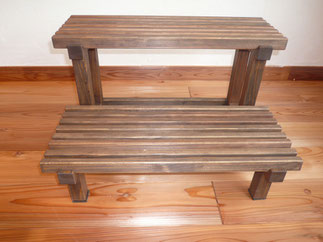 Cabinet interior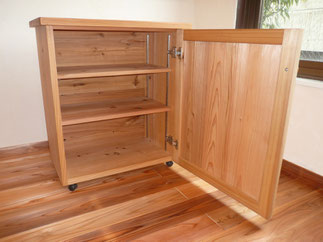 A trash can too beautiful for trash!