Minecraft Lessons from Los Angeles
Minecraft is the most popular computer game of all time, having sold over 20 million copies on PC and Mac and over 60 million copies total on all platforms. Minecraft is a sandbox game, meaning that players are free to build anything they wish. In education, Minecraft is becoming very popular because teachers can use the game to have students learn any school subject, including language, math, science, and history.
Lecture by Randall Fujimoto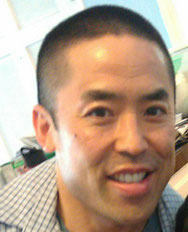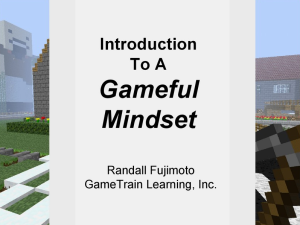 Randall Fujimoto is the executive director of GameTrain Learning, Inc., a nonprofit educational organization that promotes game-based learning in schools. He has been creating educational programs, including training workshops, online courses, educational games, and project-based lessons, for over 10 years. Prior to this, he worked in the video game industry leading the development of video games at various videogame publishers. Randall has a M.S. degree in instructional design and technology from California State University, Fullerton, M.B.A. degree from the University of Southern California, and B.S. degree in economics and engineering from the University of California, Los Angeles.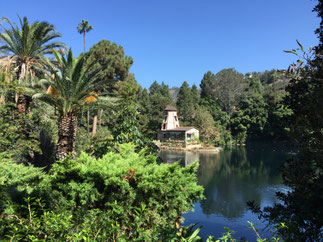 Student Feedback
Minecraft Lesson (Ruri, fifth grader)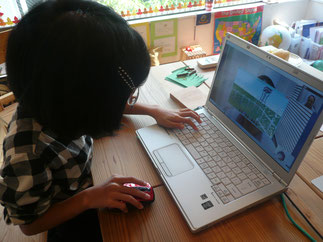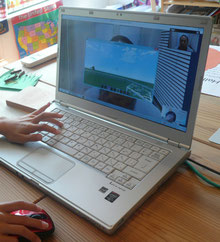 The Minecraft lesson was so fun! Randall-sensei was so nice, and Ms. Sawaguchi explained any English I didn't understand while sitting next to me. Also, because you can make anything, 1 hour passed so quickly! I was able to learn not just English, but how to use the computer. If anyone enjoys games or is interested in architecture, I definitely recommend taking the lesson! 
Minecraft Lesson (Yui, fifth grader)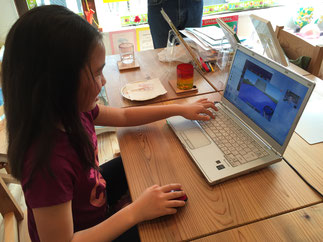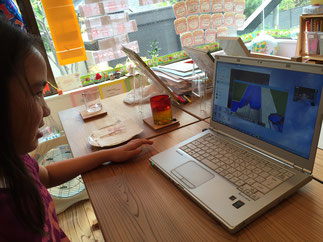 I thought that the Minecraft lesson was very fun.  It was addicting and entertaining.  The best part was when we were building it (I built a water slide) and after your done building you get to admire your work. 
I was glad that Mr. Randall was helping me a lot.  Without him I would be clueless.  I'm glad that I did Minecraft with Mr. Randall.  He is super nice.  I believe that everyone should play Minecraft at least once.  Now if only I could get it on my ipad!! 
Minecraft Lesson (Kyoko, college student)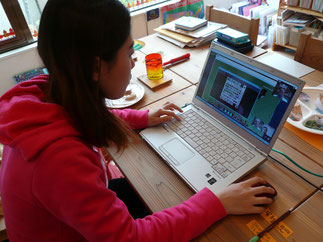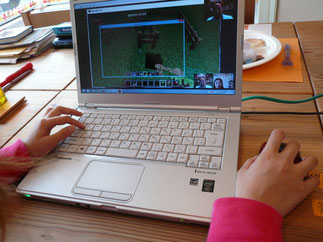 When I did my first Minecraft lesson I was a little nervous because I had no idea what kind of game Minecraft is, or what sort of things you can do in it.  But because Randall-sensei was so patient and kind I was quickly able to relax and begin to enjoy the game.  Even though there is a great distance and time difference between America and Japan, I felt as though he was sitting right next to me in the classroom.  Because you can make anything in Minecraft the lesson was so fun.  Limited only by my imagination, together with Randall-sensei we made a house, a Christmas tree, a snowman, even a garden with flowers and a surrounding water channel.  Moreover, because Randall-sensei was instructing me in English I was able to pracitce my listening and conversation skills.  If given the chance, I definitely would like to do a Minecraft lesson again.
Minecraft Lesson (Sachiko, adult)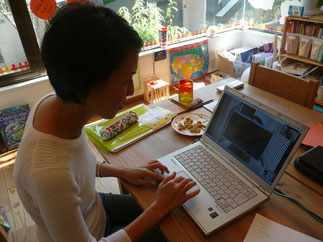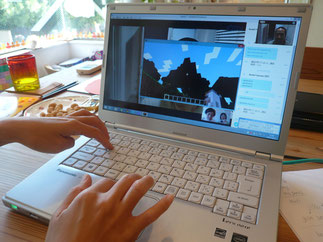 I've taken Minecraft lessons with Randall-sensei two times.  Because he does the lessons in real time from LA over Skype, it's interactive just like any real lesson.  Because he speaks clearly and is easy to understand I was able to quickly get used to the game.  Moreover, because I was able to speak with someone who lives in an English-speaking country, it has motivated me to want to speak English myself even more.  It was a wonderful experience being able to connect Japan and LA through the game.  I became greatly interested in what kind of place LA is, and have so many questions I want to ask in English now.  Thank you so much for the fun lesson!